Aquaculture hatchery feeds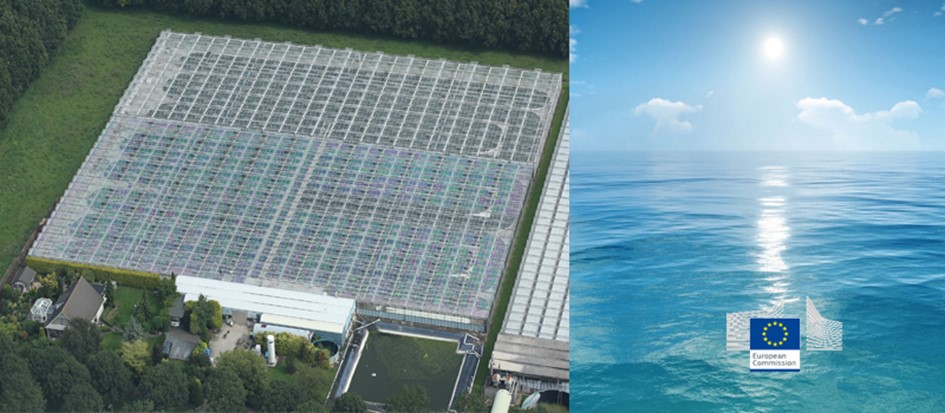 Ancient borehole seawater and pristine facility
AlgaSpring produce and supply high quality algae-based diets and enrichments for rotifers, artemia and green water application.
Our Star-line products are Dutch quality products and contain all essential nutrients for healthy growth and development of fish.
Produced in an eco-friendly way, without the use of any herbicides or pesticides, on a landlocked sterile borehole source of ancient seawater
GMP+ certified for feed safety
Designed and cultured by an experienced team of micro-biologists and aquaculture experts
Guarantee a safe, clean, natural and well balanced feed for all customer applications
Proven over several years with many millions of fish in European hatcheries to contain all essential nutrients for the production of high quality fish with minimal deformities, high survival and improved stress resistance.
Our products are produced in approved human food grade facilities.
Stabilise production, save time and money!
Our Star-line hatchery feed products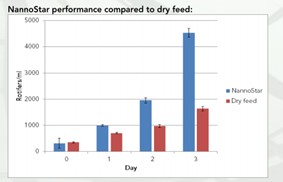 Read more about our fresh frozen concentrated diets:
NannoStar

+
All-in-one rotifer diet for high yield rotifer production and enrichment in one step,
High in EPA and DHA from algae.
Perfect for use as intense rotifer diet in both batch and continuous rotifer culture systems.
You can download the product information here: NannoStar+
NannoStarGREEN
A safe and clean 100% Nannochloropsis gaditana product for green water application
Long suspension time without sedimentation
Proven nutritional content ideal for larval fish needs
You can download the product information here: NannoStarGREEN
NannoStarRED
NannoStar RED has a superior, more natural nutritional profile proven to cover all larval fish needs.
DHA and high EPA-phospholipid content from micro-algae.
Unique 100% micro-algae enrichment.
You can download the product information here: NannoStarRED
NannoStar

GOLD

   
Highest quality enrichment diet for artemia with a DHA-EPA ratio of 14:1
You can download the product information here: NannoStarGOLD
T-IsoStar
100% T-Isochrysis paste for enriching and boosting rotifer cultures, primary feed in shellfish hatcheries. Also excellent for "green" water.
PavlovaStar
100% Pavlova lutheri paste for enrichment of various types of zooplankton proven with many species including cold water species like Cod
Get in contact with AlgaSpring
If you have questions about our products or the application of our products, our team of specialists is ready to assist you.
Contact us by email: sales@algaspring.com
Contact us by phone: +316 295 05 400